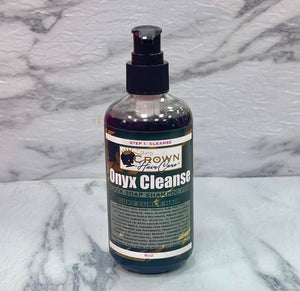 This best selling fan favorite shampoo is made from natural Ghanaian black soap, to detox your scalp and strands, to allow minerals to penetrate the scalp and grow hair. 

This beautiful shampoo is the color black from natural carbon from coconuts,  
Best suited for: All hair types 
Use 2-4x a month for dryer naturally kinky curly hair. For dry hair, When shampooing, try to focus on your scalp rather than the hair. You don't need to lather the hair, when you rinse the shampoo out, that will cleanse your hair strands enough. Use every other day for oily straighter type hair.
Directions: Apply to damp hair in sections of 4-8. Focus on Lathering the scalp rather than your hair unless your hair is very dirty. Lather each section and rinse completly. Follow with a CHC deep conditioner.
8oz tropics scent